Patient Engagement for FQHCs and CHCs
Reaching underserved populations and patients with limited access to care has never been more important. With TeleVox, our patient engagement technology helps staff members create true connections with the individuals they serve thanks to flexible, omnichannel communications in more than 100 languages.
Your organization provides care to diverse groups of patients who have equally diverse communication preferences and healthcare needs. Our platform offers automated outreach that's fully customizable to suit the needs of the populations you serve. And because TeleVox solutions fully embed within the electronic health record (EHR) system, unique patient data like language and communication channel preferences are readily available. This means your staff can easily connect in the ways patients are most likely to respond to. Whether it be on-demand text messages, voice calls, or any other channel, each patient receives truly personalized engagement. Let's discuss the unique needs of your health center.

"Adopting the HouseCalls Pro platform has endeared us to our operations and executive teams. ACPNY has implemented a variety of automated workflows and over twenty Epic-event-based messages. We also love the self-service capability and on-demand broadcast messaging."
"Since adopting HouseCalls Pro to capture real-time, self-reported patient information via SMS and record that in Epic, we have continued to expand the use of automated workflows. The configurability of the system and the service provided has been excellent."

"Recently, a whole practice had to move. HouseCalls Pro provides tools that send reminders out, so we didn't have a time delay to send out customized messages. We didn't have to wait for TeleVox's staff to build something. That helped our practice because we didn't have to reach out to each patient to let them know where the new location was. Reaching out to each person would have cost a lot of money, so TeleVox's system has saved us a lot of money. Everything ties into the finances. With this solution, we can utilize our time for other things. Our patient turnover would cost us in the long run if we weren't utilizing the time slots and the follow-up program. Patients have come back, and we have made them aware that they need to be seen for things. The solution has definitely had a positive financial impact."

"TeleVox's greatest strength is customer service. When I have questions or need somebody to intervene, I get very good responses from my account manager. That individual is excellent and always checks on us to see whether there is anything they can do."

"I really believe in the HouseCalls Pro product, and I regularly engage in networking with other people that use the system. I am a big fan of the platform and the framework on which the platform is built."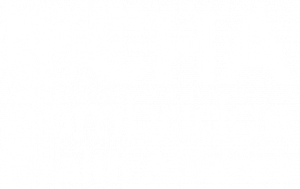 The Patient Family Notifications workflow has helped a lot with logistics. Especially since we have limitations on people entering the hospital due to COVID protocols. It has really helped coordinate with rides. Family members drop the patients off and eventually they get the message that their family member is in recovery and know it's time to head back into the hospital to pick them up. That is very helpful.