The Conversational AI Virtual Assistant for Healthcare
Patient Experience Begins at the Front Door:
Now Powered by AI
This is Iris, the AI-powered concierge that transforms the patient experience with exceptional technology designed specifically for the healthcare industry.
Our HIPAA-compliant virtual assistant takes their queries by phone, text and online chat. With its ability to support self-service of routine EHR-integrated requests, it can schedule appointments and respond to a wide variety of inquiries — delivered with a human touch.
Next generation AI for healthcare has arrived! Discover how Iris can reduce staff engagement on routine tasks and elevate patient satisfaction.
Personalized Patient Guidance, on Their Terms, for Their Comfort
Iris meets patients where they are at through its unique and sophisticated omnichannel approach with options to communicate by phone, text or online chat.
How does Iris work?
Compiles a dynamic knowledge base using information that it has at its disposal as well as the latest AI-enabled capabilities to decipher the patient's inquiry and respond with the relevant information.
Connects to an ecosystem of authorized resources — including your website and the patient's health record — to collect the information.
Enables self-service, reducing the need to disrupt your staff for common tasks.
Dynamically directs the patients to the right resource where appropriate.
With every encounter, Iris is a reliable source of answers on demand. When patients get the information they need, when they need it, without waiting on hold or leaving voicemails, it makes a profound impact on their experience with your health system.
Spend Less Time on Routine Inquiries, Focus More on Care
With shortages and burnout fueling a staffing crisis in healthcare, resources are spread thin. An AI virtual assistant like Iris relieves the burden with call deflection that answers patient inquiries and completes simple tasks. When your people gain more time to focus on urgent matters, they'll feel more effective in their roles, which is critical to satisfaction at work.
Learn about the pressures on healthcare staff and how it's hurting patient loyalty by downloading our brochure.
How Does Iris Provide Self-Service Healthcare?
Day or night, Iris provides a digital front door that's always open to patients, ready to field requests at each step of the patient journey — before, during and after the visit.
Answers a wide range of FAQs sourced from your website, with zero setup from your IT department.
Appointment management: AI scheduling assistant empowers patients to look up, confirm, cancel and reschedule appointments.
Bill pay: Integrates with revenue management systems to answer inquiries and accept payments.*
Prescription refill: Prescription management and support without tying up staff time.
Procedure eligibility & estimates: Insurance eligibility and estimates for procedures and services.*
(*Coming Soon, 2023)
Extracts and analyzes data from patient queries and fills information gaps on the website to cultivate and improve patient experiences and alleviate burden on staff answering repetitive questions.
Iris AI-Enhanced Communications
Simple Transactional messaging may be traditional, but it has limitations. The scope of assistance is confined to a rule-based narrow range of topics, fixed responses, and many lack integration with EHR systems offering little relief to staff workloads.
However, with its unparalleled intelligence, Iris sets a new standard for messaging. Unlike basic messaging, Iris seamlessly integrates with the EHR and published resources, employing AI to identify the right information and actions your patient needs.
With this powerful combination of capabilities, Iris offers an exceptional virtual persistent, actionable, and conversational experience that surpasses all others.
Put your current solution to the test and compare it to Iris, our conversational AI virtual assistant.
Start your Iris challenge today by filling out your information below. Then discover how self-service healthcare this effortless can improve the patient experience, decrease staff burnout and improve revenue.

"Adopting the HouseCalls Pro platform has endeared us to our operations and executive teams. ACPNY has implemented a variety of automated workflows and over twenty Epic-event-based messages. We also love the self-service capability and on-demand broadcast messaging."
"Since adopting HouseCalls Pro to capture real-time, self-reported patient information via SMS and record that in Epic, we have continued to expand the use of automated workflows. The configurability of the system and the service provided has been excellent."

"Recently, a whole practice had to move. HouseCalls Pro provides tools that send reminders out, so we didn't have a time delay to send out customized messages. We didn't have to wait for TeleVox's staff to build something. That helped our practice because we didn't have to reach out to each patient to let them know where the new location was. Reaching out to each person would have cost a lot of money, so TeleVox's system has saved us a lot of money. Everything ties into the finances. With this solution, we can utilize our time for other things. Our patient turnover would cost us in the long run if we weren't utilizing the time slots and the follow-up program. Patients have come back, and we have made them aware that they need to be seen for things. The solution has definitely had a positive financial impact."

"TeleVox's greatest strength is customer service. When I have questions or need somebody to intervene, I get very good responses from my account manager. That individual is excellent and always checks on us to see whether there is anything they can do."

"I really believe in the HouseCalls Pro product, and I regularly engage in networking with other people that use the system. I am a big fan of the platform and the framework on which the platform is built."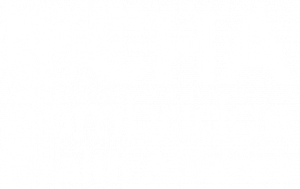 The Patient Family Notifications workflow has helped a lot with logistics. Especially since we have limitations on people entering the hospital due to COVID protocols. It has really helped coordinate with rides. Family members drop the patients off and eventually they get the message that their family member is in recovery and know it's time to head back into the hospital to pick them up. That is very helpful.