Easy-to-Implement Patient Engagement Technology for Physician Offices
Practice owners and managers understand that staying connected with patients outside of office visits is key. These communications might include updating patients on new operational or safety processes, reminding patients about upcoming appointments, or facilitating referral orders. The right outreach approach can keep schedules full, payments on time, and patients on track with care. But with so many responsibilities placed on office staff, it's easy to see why this can fall off the radar, and why automated patient engagement technology for physician offices is imperative for an improved patient experience.
TeleVox can support patient engagement technology for physician offices of all sizes in their growth and patient outreach needs through streamlined text, voice, virtual assistant, and email notifications. Our automated surveys, appointment reminders, and other digital, omnichannel engagement makes it easy to inform, educate, and schedule patients.
No matter what your size or specialty, we can help your practice implement customized, automated engagement solutions quickly and easily. Reach out to our team to learn about our tailored solutions for physician practices.

"Adopting the HouseCalls Pro platform has endeared us to our operations and executive teams. ACPNY has implemented a variety of automated workflows and over twenty Epic-event-based messages. We also love the self-service capability and on-demand broadcast messaging."
"Since adopting HouseCalls Pro to capture real-time, self-reported patient information via SMS and record that in Epic, we have continued to expand the use of automated workflows. The configurability of the system and the service provided has been excellent."

"Recently, a whole practice had to move. HouseCalls Pro provides tools that send reminders out, so we didn't have a time delay to send out customized messages. We didn't have to wait for TeleVox's staff to build something. That helped our practice because we didn't have to reach out to each patient to let them know where the new location was. Reaching out to each person would have cost a lot of money, so TeleVox's system has saved us a lot of money. Everything ties into the finances. With this solution, we can utilize our time for other things. Our patient turnover would cost us in the long run if we weren't utilizing the time slots and the follow-up program. Patients have come back, and we have made them aware that they need to be seen for things. The solution has definitely had a positive financial impact."

"TeleVox's greatest strength is customer service. When I have questions or need somebody to intervene, I get very good responses from my account manager. That individual is excellent and always checks on us to see whether there is anything they can do."

"I really believe in the HouseCalls Pro product, and I regularly engage in networking with other people that use the system. I am a big fan of the platform and the framework on which the platform is built."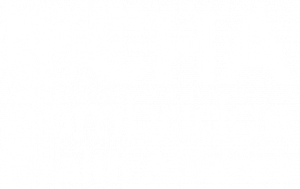 The Patient Family Notifications workflow has helped a lot with logistics. Especially since we have limitations on people entering the hospital due to COVID protocols. It has really helped coordinate with rides. Family members drop the patients off and eventually they get the message that their family member is in recovery and know it's time to head back into the hospital to pick them up. That is very helpful.